What is the Human Fertilisation and Embryology Authority (HFEA)?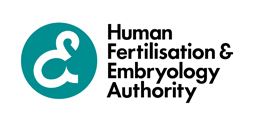 The HFEA was set up as a result of the Human Fertilisation and Embryology Act, which was passed by Parliament in 1990. Its purpose is to inspect and regulate centres that offer treatments such as IVF and DI and ensure among other things that:
The unit is correctly equipped
The treatments offered are satisfactory
The staff are suitably qualified and strictly adhere to the guidelines laid down by the Authority.
They inspect units on a bi-annual basis and, providing everything is satisfactory, a license is issued to enable treatment to continue for a further two years.
The HFEA is independent of the government and has to raise its own funds. As a result it passes these costs onto the fertility units around the country by a levy on each DI or IVF cycle performed.
More information about the HFEA can be found on their website: www.hfea.gov.uk
The HFEA specify that an individual in each Centre must bear overall responsibility for supervising licenced activities in the Centre and ensuring that the regulations are adhered to. This individual is known as the Person Responsible.
The person responsible at the Shrewsbury and Mid Wales Fertility Centre is Professor Jason Kasraie.