Contact details for the Fertility Centre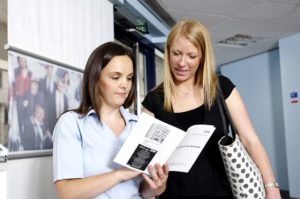 The Centre's usual opening hours are 09:00 to 17:00 Monday to Friday. After 17:00 there is an answerphone facility. A member of the team will get back to you as soon as possible.  Kindly please phone the unit to discuss current treatment.
For general enquires for the administration team please email sth-tr.shropshireivf@nhs.net. Please be advised that we cannot answer any clinical enquiries through this method and you are advised not to send personal information by email. Please phone us on 01743 261202 if you wish to discuss your treatment (select option 2).
If you are looking to contact a particular member of the team please see our "meet the team" pages
Centre telephone numbers
Fertility nursing team and all general enquiries: 01743 261202 – option 2
Fertility reception: 01743 261000 ext 3790
Fertility laboratory and scientists: 01743 261000 ext 3244
Secretary to Dr Awe: 01743 261142
Secretary to Mr Sizer: 01743 261000 ext 3369
Secretary to Professor Kasraie: 01743 261000 ext 3828
Quality Manager: 01743 261000 ext 1772
Urgent out of hours (Gynaecology Ward): 01952 565914
Media enquiries: 01743 261378
The postal address for the The Shropshire and Mid Wales Fertility Centre is:
The Shropshire and Mid Wales Fertility Centre
Severn Fields Health Village
Sundorne Road
Shrewsbury
Shropshire
SY1 4RQ