The Shropshire and Mid Wales Fertility Centre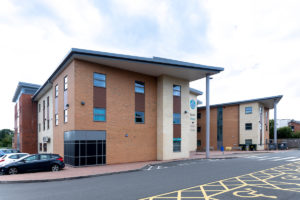 The Centre opened in 1991 to offer specialist fertility services to patients from Shropshire, Mid Wales and the surrounding counties.  We were based at the Royal Shrewsbury Hospital for over 25years and during this time the centre has been developed and grown with a focus on continually improving our success rates. Now relocated to a bespoke, larger facility at Severn Fields Health Village on the other side of Shrewsbury, patients can enjoy our new modern environment with state of the art laboratories and treatment rooms but can still be assured of a warm, friendly welcome and personal service from our small, caring team. We maintain close links with both Royal Shrewsbury Hospital and Princess Royal Hospital, Telford with some outpatient appointments still being held there.
Our fertility services have developed to embrace new technology and scientific gains ensuring our patients benefit from one of the highest success rates within the area. Patients are able to receive a full and in-depth offering of assisted conception treatments and we are able to offer services to both NHS patients and a full range of fertility treatments to privately funded patients.
Our Fertility Centre has a dedicated team which has grown steadily to over 30 Doctors, Scientists, Nurses, and support and admin staff. We pride ourselves on our patient-centred care which focuses on supporting our patients throughout their treatment and beyond.