Our Medical Consultants and Doctors
The medical team is lead by Mr Sizer but you may see any of the 4 consultants/doctors named below. The medical staff ensure that patients are properly diagnosed and will review their cases to ensure that the right treatment pathway is used and the receive the correct treatment. Our patients are most likely to meet a member of the medical team for the first time after they have had their initial appointment with a member of our nursing team.
The named below are permanently committed to the Fertility service however you may see another member of Mr Sizer's medical team.
Mr Andrew Sizer
Mr Sizer is Consultant Obstetrician & Gynaecologist at the Shrewsbury and Telford Hospital NHS Trust and Senior Lecturer at Keele University School of Medicine. He was appointed in 2007. He is the Medical lead for Fertility services.
He completed specialist training in Wales in 2005 under Mrs Sheila Walker (who ran the first NHS IVF clinic) gaining an MD in Male infertility in 2002 (supervised by Professor Shaw, previous President of the Royal College of Obstetricians & Gynaecologists)
He is currently the Divisional Medical Director for Women and Childrens Services for the Trust and Undergraduate Tutor for Womens Health at the Shropshire campus for Keele University.
In addition to IVF and Gynaecology work, he is very much involved in Postgraduate training in the region, being Head of the Postgraduate School of Obstetrics & Gynaecology in NHS England West Midlands.
At the Royal College of Obstetricians & Gynaecologists, he is the Fellows Representative on Council. He was an examiner for the Part 2 MRCOG OSCE and is a current examiner for the Part 3 MRCOG clinical assessment.
He is the lead author of three existing books of MRCOG exam preparation: 'SBAs for the Part 1 MRCOG' (2012), Part 2 MRCOG: single best answer questions (2016) and Part 2 MRCOG – 500 EMQs and SBAs (2019)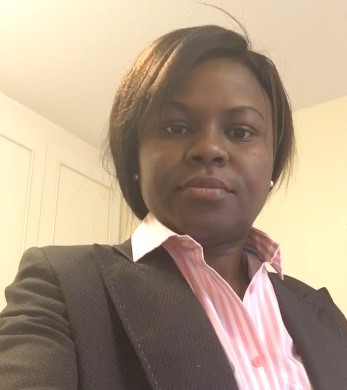 Dr  Awe
Dr Awe is a Consultant in Obstetrics and Gynaecology with special interest in Reproductive Medicine.  She brings to our team experience from several Fertility Units in the South West.
Dr Awe trained in Obstetrics and Gynaecology at Southwest Peninsula Deanery and is experienced in single and multi-site service delivery through tertiary and district hospitals. She did a Fellowship in Fertility at Salisbury Fertility Centre prior to spending a year as a Post-CCT Specialty Doctor in Obstetrics, Gynaecology and Reproductive Medicine at Derriford Hospital, Plymouth where she was the lead for Fertility Preservation and Recurrent Miscarriage at South West Centre for Reproductive Medicine.
Dr Awe co-authored a chapter on "Caesarean Delivery and Peri-partum Hysterectomy" in the second edition of 'Contemporary Obstetrics and Gynaecology for Developing Countries' in 2016 and her paper, 'The Review of Results of Fetal Fibronectin at the Royal Cornwall Hospital Treliske', was published in Journal of Obstetrics and Gynaecology in 2018.  Dr Awe was also a visiting lecturer for Biomedical Sciences at Plymouth University and she looks forward to contributing both to training and to attracting trainees to Obstetrics, Gynaecology and Reproductive Medicine in Shrewsbury and Telford area.
Dr Mak Massoud MBBCH, MScOG, FRCOG, MScReD (Bristol)
Mak has been working in the fertility field for over three decades. He has wide experience in assisted reproduction in the UK and Overseas.
Mak's clinical interests include all aspects of assisted conception. He obtained a Masters degree in Human Reproduction and Fetal Development from Bristol University. He is a member of the British Fertility Society and European Society of Human Reproduction and Embryology (ESHRE) and regularly attends national and international conferences and workshops. Mak believes in treatment individualisation and works closely with couples to ensure the best outcome.
Mr Bala Karunakaran
Mr Bala Karunakaran is a consultant obstetrician and gynaecologist with an interest in reproductive medicine. He graduated from King's College London. In addition to his medical degree, he holds a BSc in clinical health care ethics and law, a diploma in philosophy of medicine and membership of the royal college of obstetricians and gynaecologists.
He was awarded a PhD from University of Birmingham for his research on improving reproductive outcomes for women with low ovarian reserve. He has an interest in recurrent miscarriage and was previously a clinical fellow at the Tommy's National Centre for Miscarriage Research at Birmingham. He has publshed research articles as well as book chapters in addition to presenting at national and international conferences.
He has held numerous national leadership positions and was awarded the prestigious fellowship of the British Medical Association. He is passionate advocate  for equitable and fair reproductive treatment  across the nation and is a trustee in the charity Fertility Network.